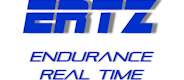 (Endurance Real Time) is an equestrian endurance software, Fabio Zuccolo's idea and property.
ERTZ software can manage endurance rides, all data are digital in real time for start, arrivals and vetgate, and can be expanded to any place of the venue. .
Real Time digital information is compulsory to manage timing and vetcards and give to Officials and Organizators a tool to have full control of the event.
---

also uses RFID system. With transponder, horses are identified automatically at timing places. Errors or delayed info are definitely canceled!
RFID Transponder are very small and mounted on horses' bridles. The horse must have the bridle from start to the end over the own bridle, so as not to annoy the horse.
---

Heart Rate is the real time system that shows and storage all horses' heart rate of vet inspections.
The system has been approved by FEI (International Equestrian Federation) and can be used in all International and National events.!
Vetcards are digital and managed through tablets in the vetgate. All data are ready in real time for Veterinarian, Riders and everyone!
For any question concerning

system: email info@enduranceonline.it.
---
FEI CHAMPIONSHIPS
FEI Meydan European Endurance Championship YJ
26/07/2018, Pisa (Italy)

---

World Endurance Championships for Juniors and Young Riders
23/10/2015, Santo Domingo (Chile)

---

FEI World Endurance Championship for Young Horses
26/09/2015, Valeggio sul Mincio (Italy)
---
RECORDS
Toscana Endurance Lifestyle 2018
27/07/2018, Pisa (Italy)
322 COMPETITORS IN 1 DAY

---

Toscana Endurance Lifestyle 2017
15-16/07/2017, Pisa (Italy)
454 COMPETITORS IN 2 DAYS
---